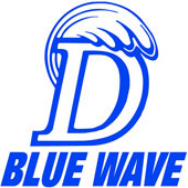 Dear DHS Parents,
Please consider donating to the DHS Parents' Association 2021 Direct Appeal. Your help enables us to continue supporting our students and staff.
Your donations are vital to providing:
– Gifts to the school
– Enrichment programs
– Student social activities and events
– Teacher and staff appreciation
This is the main fundraiser of the year and we are striving for 100% participation. We hope that you will consider donating any amount that is comfortable for your family. Please click here to donate to the Direct Appeal before December 23rd.
Donations can be made through Paypal or by check. Checks can be made payable to: DHSPA c/o 80 High School Lane, Darien, CT 06820.

Thank you for your support,
Leila Buckjune & Antoinette Cowles,
DHSPA Co-Chairs